PROFILE AND PARTNERSHIP
DARK CHOCOLATE, CARAMEL, WALNUT
50% Brazil (Carmo Coffees)
50% Peru (JUMARP Cooperative)
Espresso Roast / Dark
Our newest espresso blend combines coffees from two of our most popular producers in a rich, slightly darker roast. The result is a full-bodied coffee which is equally at home in a cafetière as it is in a bean to cup machine – perfect for your morning flat white or cappuccino.

When developing this blend it was important to us to continue with our policy of responsible sourcing, and we are excited to further our partnership with Carmo Coffees in Brazil and JUMARP in Peru. We have been working with both producers since 2019, paying at least 35% over Fairtrade price for their high quality product.
We think all of our coffees taste great no matter how you prepare them, but here are our favourite brew methods for this coffee: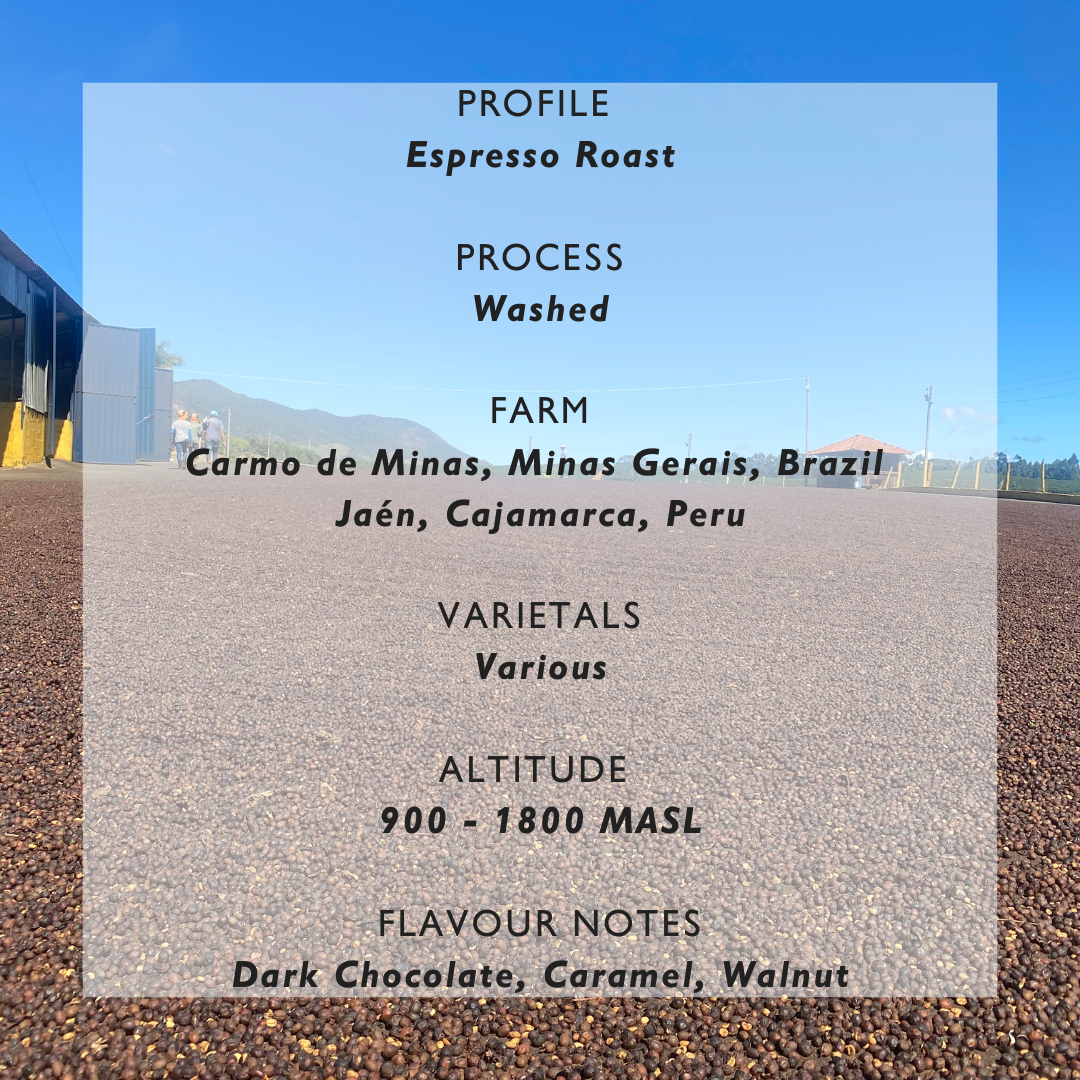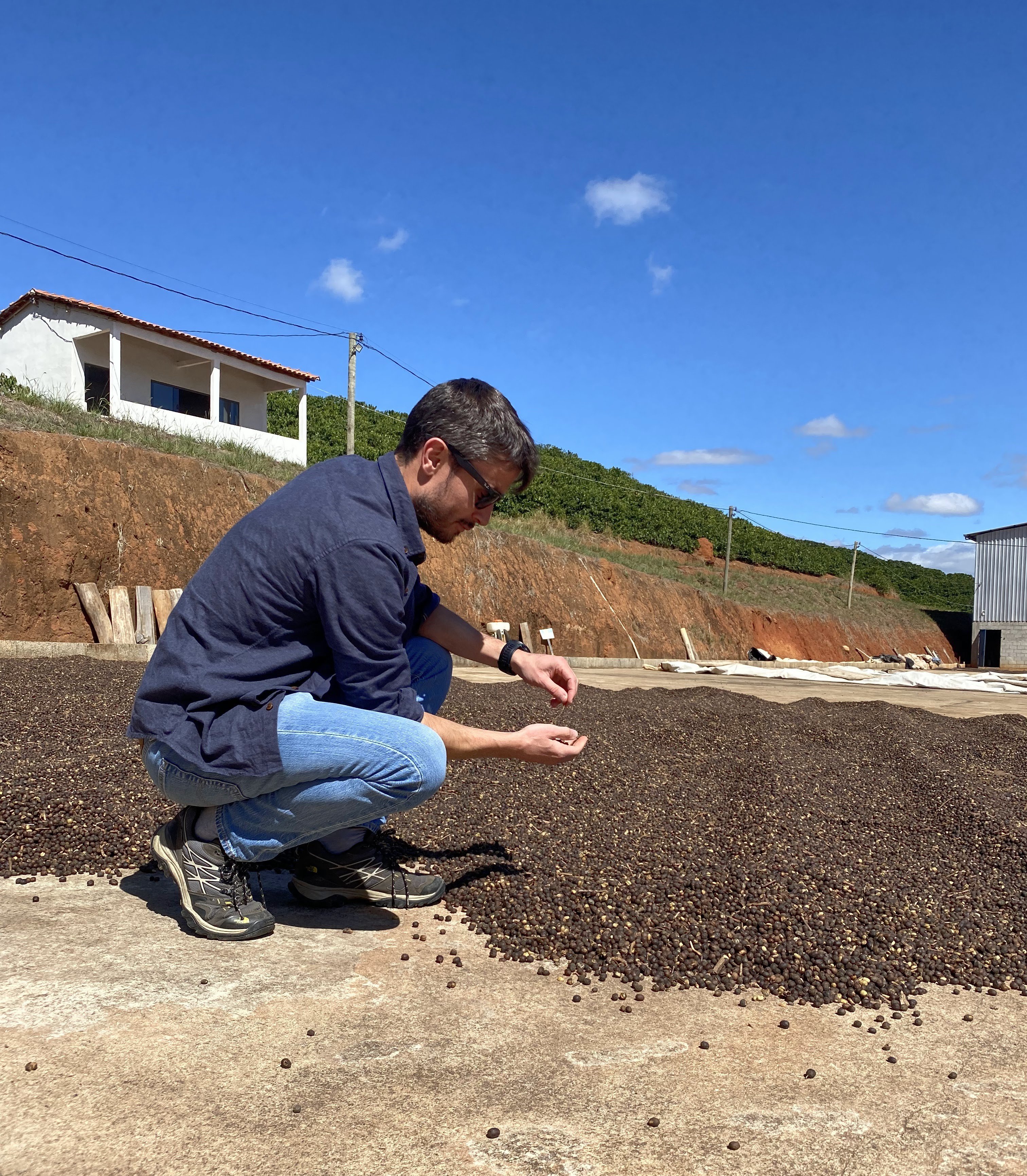 ABOUT THE PRODUCERS
The farmers that contribute to Carmo Coffees are based around the town of Carmo de Minas, located around four hours drive inland from both Rio de Janeiro and São Paulo. This sustainability-focused producer produces some of the finest green coffee in Brazil, while donating to carbon offsetting and reforestation projects. Carmo Coffees maintains the CriaCarmo social project, offering 200 children from Carmo de Minas, sports and school opportunities.
JUMARP is a coop located in the Amazonian Andes in northern Peru. The coop were formed by 35 small farmers in 2003 and now has over 236 coop members. The coop has recently invested in wet mill, storage, and cupping lab infrastructure with speciality coffee premiums used to supply members with fertilisers and hands-on training through on-farm visits.