WILFA SVART GRINDER [BLACK]
Coffee grinding is the most important part of the brewing process so after a lot of research we managed to find one that combined quality, style and affordability. The Wilfa Svart Aroma ensures you can create cafe-quality ground coffee in the comfort of your home or office.
Add a bag of coffee for £5 with our Wilfa Grinder Brew Bundle
All Wilfa Grinder orders will be automatically upgraded to our APC Tracked delivery service.
Description
The Wilfa Grinder comes with five different grinding sizes for a range of brewing techniques, from AeroPress to French press. It is powered by an efficient DC motor that generates minimal heat to preserve the full flavour of the coffee beans.
The supplied coffee bean container and coffee tray are made of transparent plastic material with a UV filter that protects against sunlight. Timer function allows you to set the time in relation to the amount of coffee.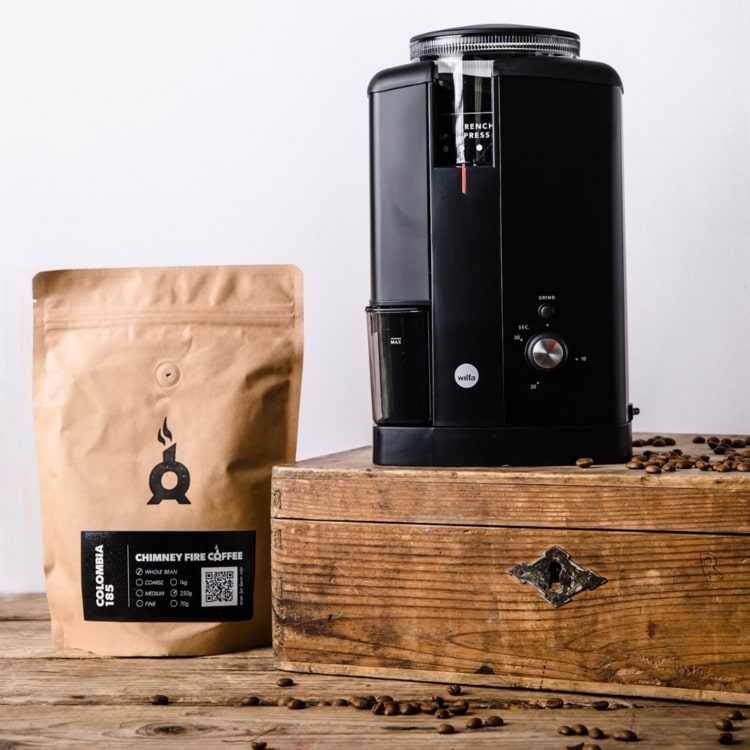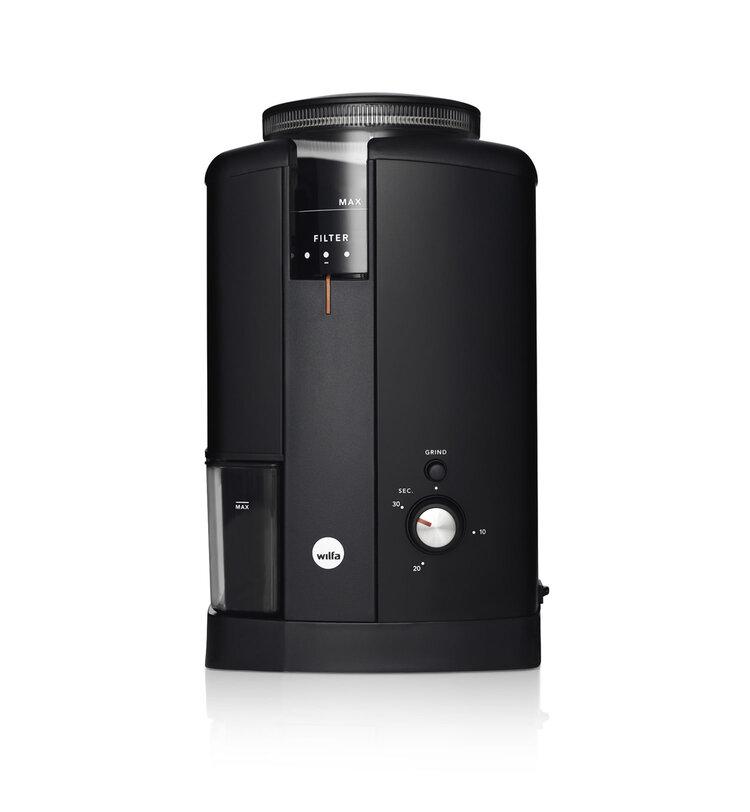 Information
Colour: black
250 gm capacity
5 different grinding sizes
DC engine
Timer function
Safety protection against overload of the engine
Adjustable grind size for steeped brewing through to espresso extraction
Adjustable grind time for "set and forget" coffee grinding
Intelligent grind basket
Approved by the European Coffee Brewing Centre
EU two pin plug (adapter provided)
One year warranty