PROFILE AND PARTNERSHIP
DRIED PRUNES, CHOCOLATE, DARK BERRIES
Omni Roast / Medium
Steeped in heritage, coffee from Kenya is famous for its consistently rich flavour along with a deep, wine-like acidity and pleasant aroma. Launched for our 5th Birthday in August 2022, this is the newest to our core range, bringing to the table diversity in region and flavour & our highest point scoring coffee.
The first thing to note is that although the tasting notes are similar to our Peru Classic Espresso, this is a very different coffee. It has the vibrant acidity, balanced sweetness and complexity usually found in high altitude Kenyan coffees but there are also some prominent deep, rich undertones that makes this an extremely versatile coffee. Typically Kenya's fall more into the filter category, however home espresso makers must, must, must also taste this coffee with milk. We honestly can't recommend this highly enough!
This coffee is a new partnership bought directly from Kenyan coffee pioneer, Vava Angwenyi. Vava's approach to coffee is to challenge the status quo and promote positive social disruption within the Coffee industry. See Vava speak about challenges in the Kenya Coffee Industry at the Speciality Coffee Symposium: "Building an Alternative Narrative for Kenya's Coffee Farmers" https://www.youtube.com/watch?v=Nzpg-Zx3ANk
We think all of our coffees taste great no matter how you prepare them, but here are our favourite brew methods for this coffee: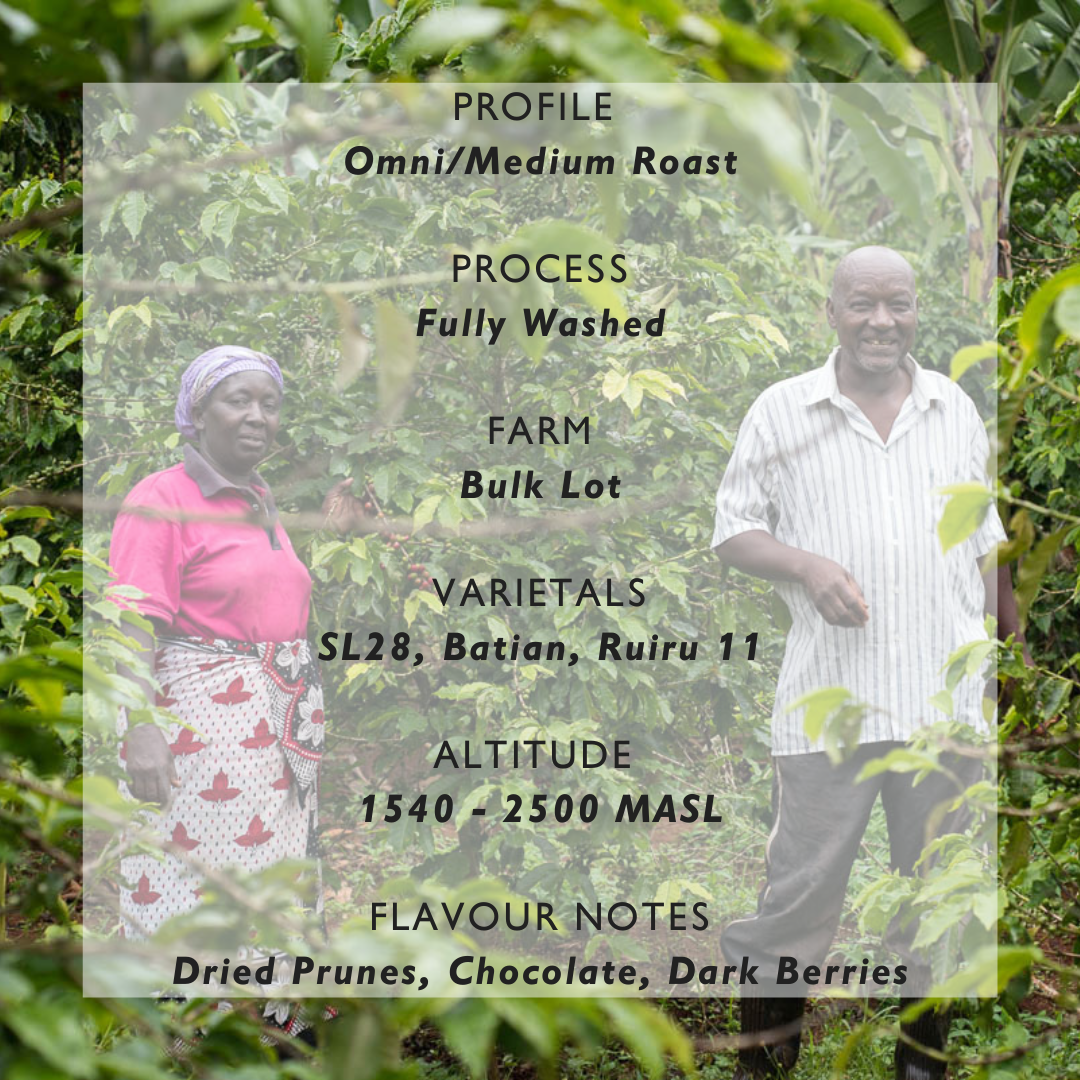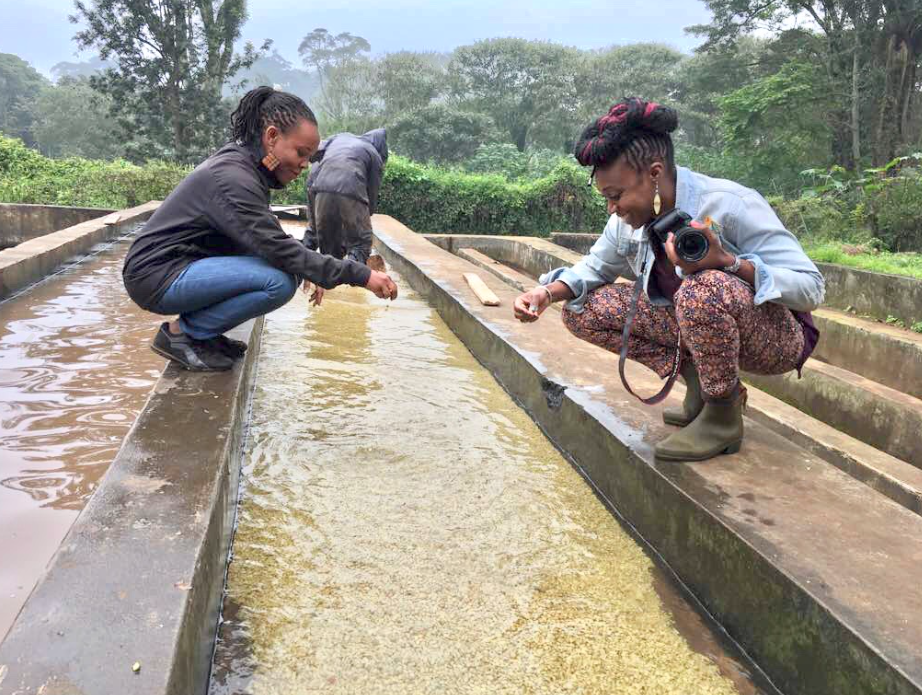 ABOUT KENYA VAVA
Vava Specialty Coffee is a social enterprise in Nairobi that seeks to cause positive social and economic disruption within the coffee industry, creating sustainable livelihoods for smallholder farmers. By directly linking these producers to markets that are keen on ethically sourced, traceable coffees, this model provides sustainable livelihoods for around 30,000 farming families.
HISTORY OF COFFEE IN KENYA
In our opinion, Kenya has one of the most interesting and complicated histories with coffee: Despite sharing a border with the "birthplace of coffee," Ethiopia, Kenya was one of the latest places planted in coffee, nearly 300 years after the plant was first cultivated for sale. In fact, the varieties that were brought to Kenya had circumnavigated the globe before they found their way back to the African continent, mutating in various climates to create a profile that, once adapted to the rich soil around Mt. Kenya, resulted in the singular profiles that this country has to offer. The first plants were brought to the country by Scottish and French missionaries, the latter contributing what would be known as French Mission Bourbon, transplanted from the island of Bourbon (now called Reunion) to Tanzania and Kenya in an attempt to finance their efforts on the ground. The Scottish, meanwhile, brought strains from Mocha, the different varieties contributing to the dynamic quality of the coffees in the country even to this day.
Established as a British colony specifically for its money making potential, Kenya became a coffee powerhouse as a way for the empire to control both the tea (already a Kenyan staple crop) and coffee markets worldwide. By the 1920s, as Europe demanded more and more coffee, the cash crop became a major Kenyan export, and in the 1930s the auction system was developed, ostensibly to democratise the market for farmers. After Kenya achieved independence from Britain in the 1960s, coffee took on a greater importance to small landholders, many of whom were given coffee farms in the redistribution of private property from large colonial and government-owned plantations. In the 2000s, approximately 85% of the coffee farms in Kenya were owned by natives to the country, though European influence is still evident in larger estates. Today, the majority of Kenyan farmers tend small plots, growing as few as 150 coffee trees: They bring cherry to centrally located mills, where their coffees are weighed, sorted, and combined to create lots large enough to process and export. There are also privately owned estates, though fewer than during colonial days: The average estate grows around 10,000 coffee trees. Ironically, it can sometimes be difficult to find a good cup of Kenyan coffee in Kenya. Kenyans prefer to drink tea in their homes, and cafe culture largely exists for tourists and in the major cities.