EL SALVADOR THREE WAYS 2.0
One farm, three different varietals, three different tastes. This trio pack of coffees is directly sourced from the Don Tomas Estate in El Salvador, and includes:
1 x 250g El Salvador Don Tomas Estate Red Bourbon 
1 x 250g El Salvador Don Tomas Estate Orange Bourbon
1 x 250g El Salvador Don Tomas Estate Yellow Bourbon
Tasting Notes
Find out more about this trio of coffees on our blog.
**Limited Supply**
Subscribe & Save 10%
PROFILE AND PARTNERSHIP
During his visit to El Salvador in early 2019, Chimney Fire Coffee founder Dan was introduced to Tomas Trigueros, proprietor of the Don Tomas Estate. This group of four farms at altitudes exceeding 1200m lay in the Apaneca-Ilamatepec mountain range, close to the border with neighbouring Guatemala. They are on the slopes of the Santa Ana, an active stratovolcano on the eastern edge of the Pacific Ring of Fire.
This year we have sourced a special selection of coffees from the Don Tomas Estate. Don Tomas' farms produce a variety of exceptional coffees, and we brought three of them to the UK market with our popular tasting bundle El Salvador Three Ways. For 2021 we have refreshed this offering to highlight three of the varietals that Tomas grows at his El Cipres farm - Red Bourbon, Orange Bourbon, and Yellow Bourbon. You can find our tasting guide for each coffee below.
250G El Salvador Don Tomas Estate Red Bourbon
Sweet Strawberry Compote, Wine Gums, Caramel
250G El Salvador Don Tomas Estate Orange Bourbon
Sweet Mandarin, Sherbet, Rhubarb and Custard
250G El Salvador Don Tomas Estate Yellow Bourbon
Mild Lemon and Lime, Creamy, Blanched Almond
Hear more from Tomas at El Cipres: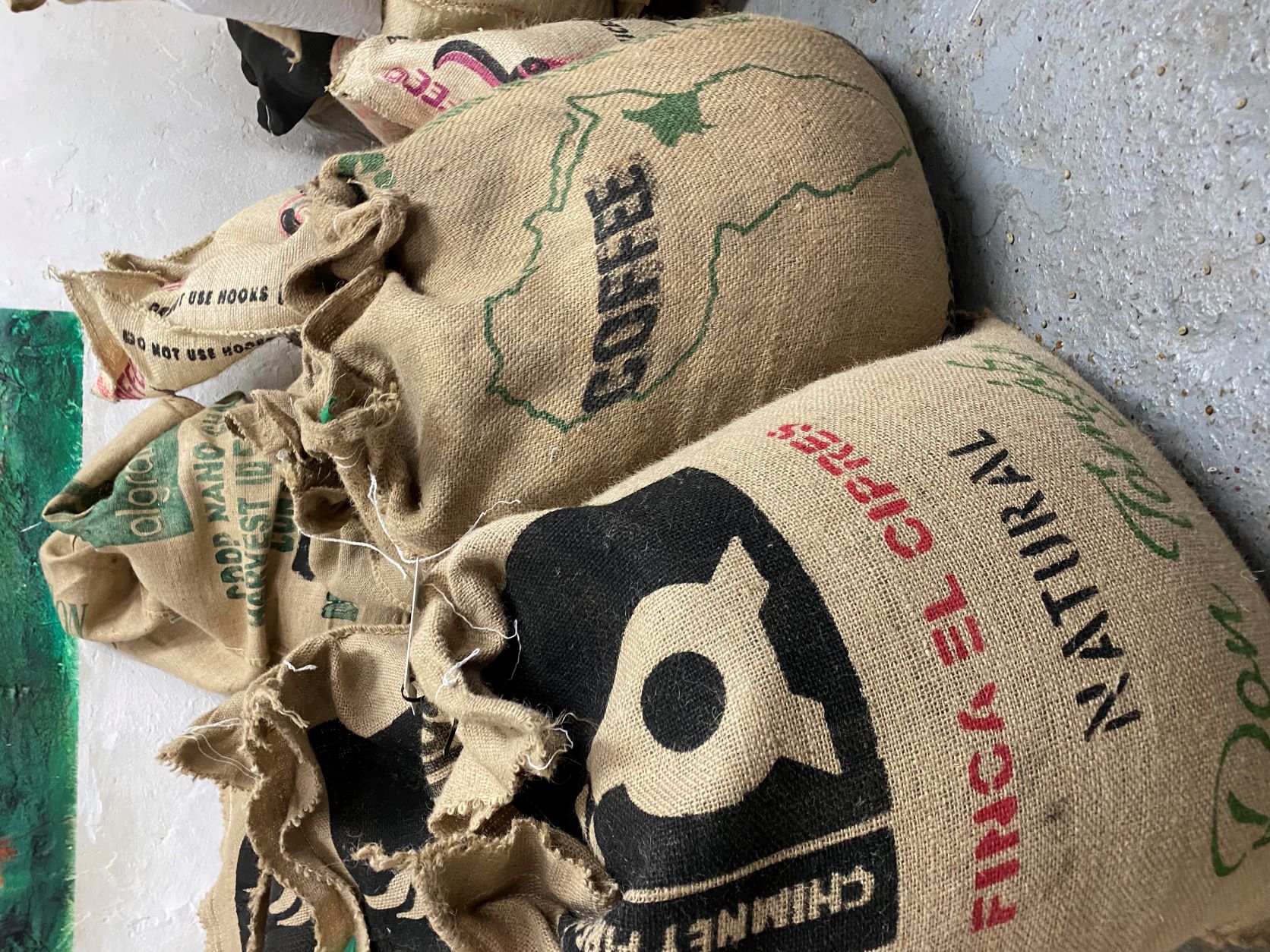 How to taste the differences in these coffees
We recommend using your usual brew method to taste these coffees side-by-side. However, if you'd like to go a step further, why not setup a quick coffee cupping (tasting session). We'd love to get your feedback too!
Supplies Needed:
10 grams of each coffee
Grinder / medium ground
Scale (for measuring coffee weight)
Timer
5 x bowls / glasses - ensure capacity should be 160ml-200ml
Cupping / desert style spoons
Kettle
Basic instructions:
Step 1: Dry Aroma Put 10g of each medium ground coffee into a bowl / glass. Smell - what aromas are you getting?
Step 2: Wet Aroma Boil your kettle, fill each bowl / glass to the brim & start timer - what aromas are you now getting & how do they differ from the dry aroma?
Step 3: Crust Break After 4 minutes, pop your spoon into each bowl / glass and break the crust. Have a fourth bowl / glass filled with water to rinse between each crust break. This is the best stage of coffee cupping as all of the aromas are released after being trapped under the coffee grounds. Afterwards, use two spoons to remove the remaining grounds and discard in a fifth bowl / glass.
Step 4: Slurp After 9 minutes, take a small amount of coffee on your spoon and slurp - the louder the better! Keep slurping. As the coffee cools, more of the unique flavours will be present in each coffee. Can you identify the unusual fruity flavours of the natural process?
To caveat, this is just a small insight into the coffee cupping process, which works on repetition and can take years to build a palate to identify coffee flavours. If you would like to know more please check out one of our coffee experiences for post lockdown.
About the Don Tomas Estate
The Don Tomas Estate is made up of a total of four farms, all located on the slopes of the Santa Ana Volcano at a height of 1,200 to 1,850 meters above sea level. Producer Don Tomas first planted the bourbon variety 10 years ago and has ensured an increase in quality year on year thanks to careful farm management and good agricultural practices.
The coffee is protected by natural shade cover, including the surrounding mountains and Pepeto trees. Pepeto trees also provide excellent nutrients and organic matter for the soil through leaves falling and decomposing during pruning.
We are extremely pleased to work directly with Tomas, having visited his farm in 2019, and look forward to supporting the continued expansion of his farm.
Coffee in El Salvador
El Salvador's coffee industry has huge economic importance, with boom and bust cycles brought on by what Salvadorans refer to as 'el grano de oro' (the 'grain of gold'). The climate. soil and altitude are perfectly suited for coffee production, with farms typically found from 1000 - 2365m above sea level.